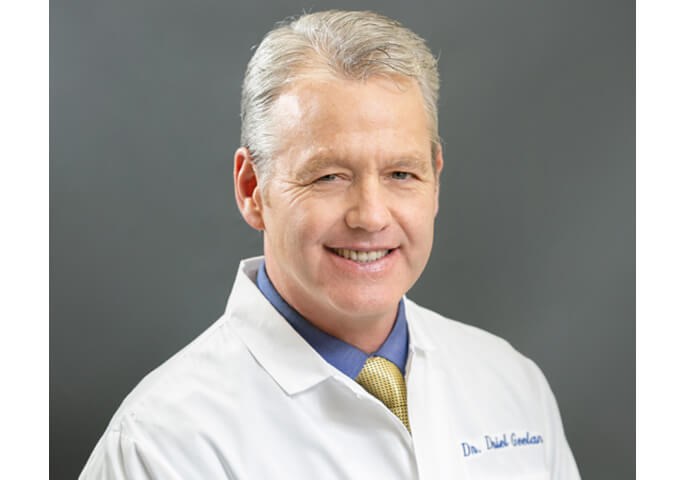 Dr. Daniel Geelan is a highly skilled and compassionate general dentist who has been with Avon Dental Group for 26 years. Having had his own teeth repaired following several sports-related injuries as a child, he has a personal understanding of the positive, life-changing impact dentistry can have on an individual. Throughout his own journey as a patient, Dr. Geelan loved that dentistry offers the perfect blend of science, art, engineering, medicine, and social interaction. Getting his smile back following his treatment had sound a deep impact on him; it was the defining factor that led him to serve the needs of others as a dentist himself.
Education and Associations
Distinguished among his peers, Dr. Geelan attended the University of Notre Dame and the University of Connecticut School of Dental Medicine. He then went on to complete an intensive general practice residency at the Veterans Administration Hospital in West Haven in affiliation with the Yale School of Medicine and the Hospital of St. Raphael. Devoted to remaining current in his field, Dr. Geelan is an active member of the American Dental Association, Academy of General Dentistry, American Academy of Cosmetic Dentistry, Hartford Dental Society, and Connecticut State Dental Association. As a certified Invisalign provider, he is pleased to bring this advanced solution to patients in the community.
Driven by a passion to help others, Dr. Geelan is honored to participate in a number of international dental mission projects. He lives in Canton, CT with his wife and is the proud father of four children, two of whom now reside and work in Boston, MA.